Enjoy these photos highlighting some major drama on the African plains 🙂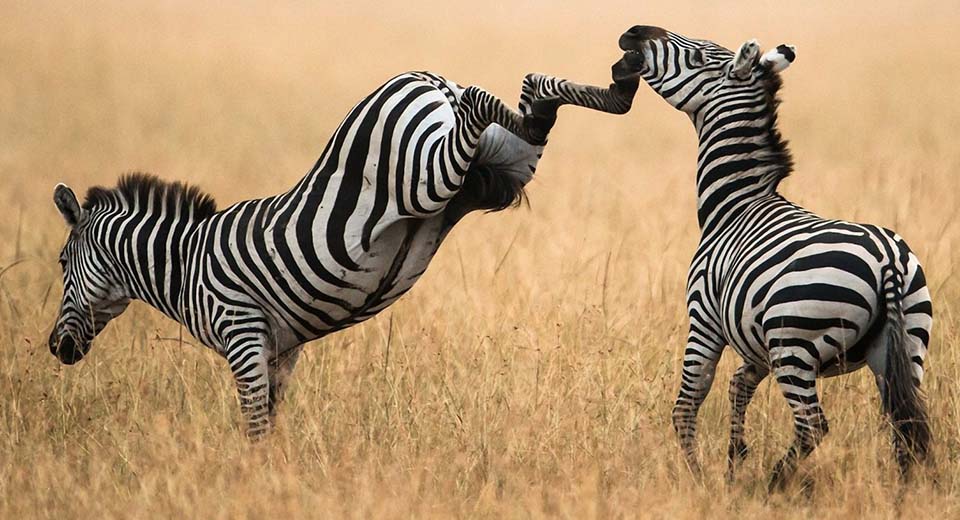 Ouch! A male Zebra kicks its opponent

A Kori Bustard does its mating display

A serious Cheetah hunt in progress

A Crocodile attacks a Wildebeest at the Mara River… Scary stuff!

A Leopard and Cheetah face-off… Whoa!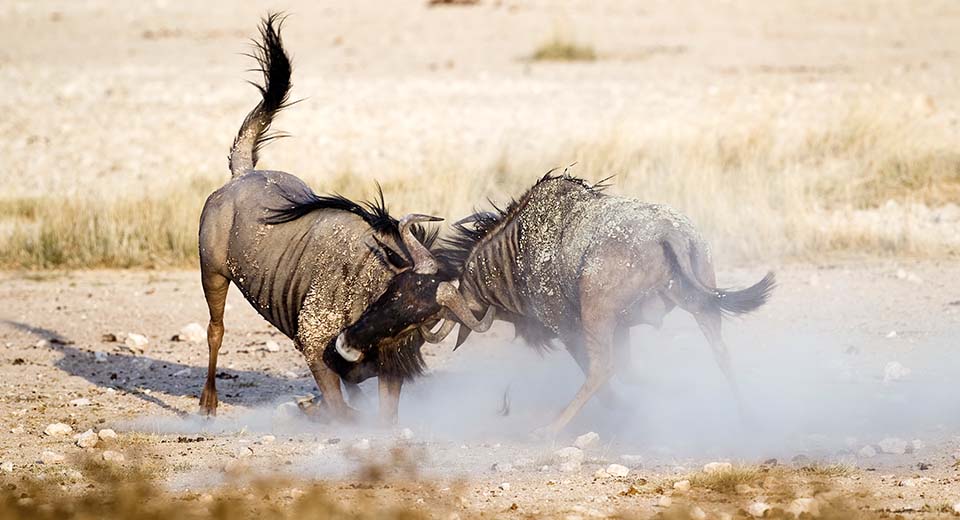 Male Wildebeest fighting for females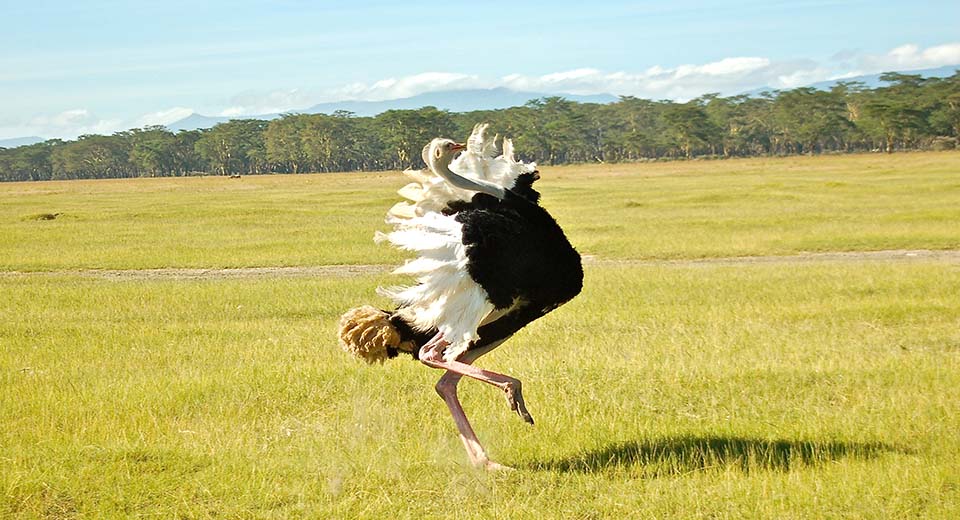 A male Ostrich doing its mating display… Awesome!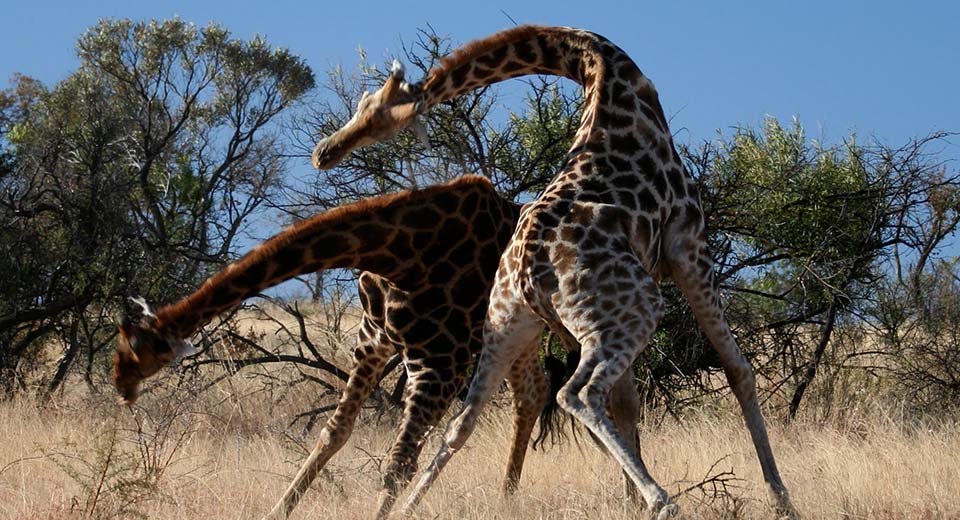 Two male Giraffe's fighting – How do they bend their necks that far?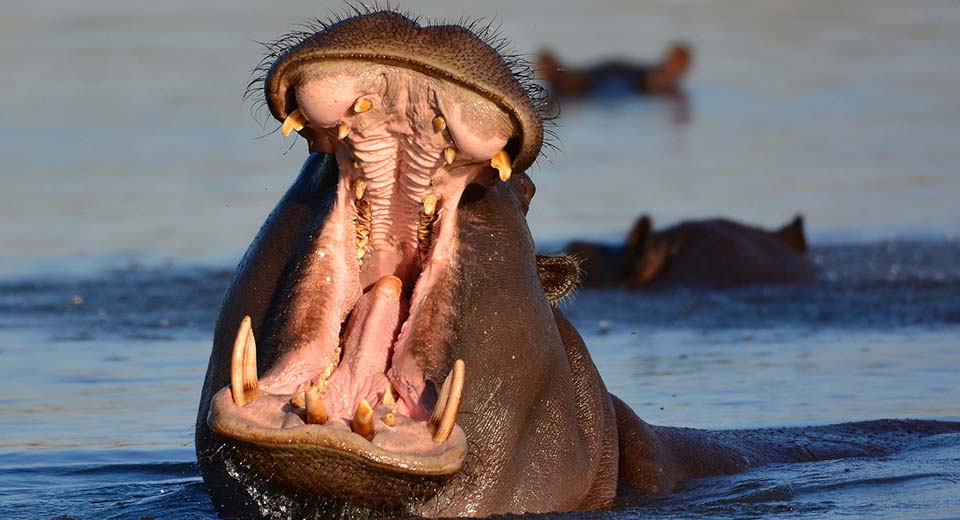 A male Hippo displaying its teeth to warn off other males… Good grief, look at the size of those teeth
Every day in the wild, there are stories unfolding. Sometimes I wish I could be out there to witness all the stories unfolding. Unfortunately, that's not possible … but thanks to photography, we can capture some of the awesome moments, and then let our imagination run wild.
Hope you enjoyed 🙂