Good day fellow nature lovers! The Green Ranger Safaris team is back from a long blogging hibernation. Today we will be talking about the Ivory Belongs to Elephants Campaign.
We hope all of you have been well. This year has been a year of change for us, with our services mainly moving towards conservation.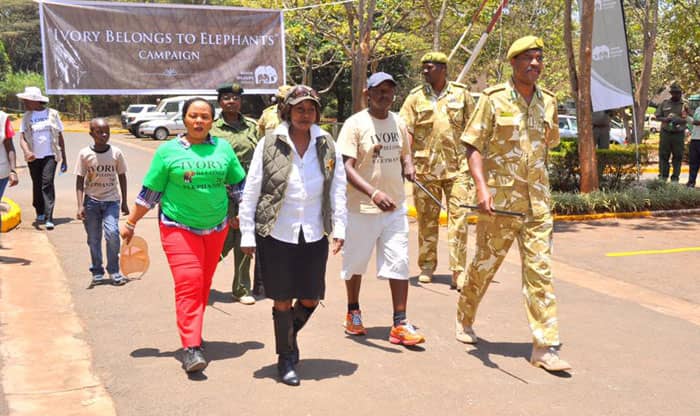 From the 4th of June to the 8th of October 2016, the Green Ranger Safaris team supported Mr. Jim Nyamu of the Elephant Neighbors Center on his Ivory Belongs to Elephants East Africa Campaign Walk.
Also, the walk was to take place over a distance of 3,200 km (1988.4 miles). It was flagged off at the Kenyatta International Convention Centre (KICC) in Nairobi, Kenya by the First Lady of the Republic of Kenya.
This is the 10th Walk since the commencement of the noble campaign, whose main purpose is to educate the public on conservation matters as well as highlighting the dangers of poaching.
Additionally, the walk aims at practically educating local communities on methods to mitigate human-wildlife conflict. The walk also seeks to rekindle conservation goodwill among local communities, learning institutions, churches, social institutions, different government bodies and the whole global community in general.
The team leader Mr. Jim Nyamu and his team members have been creating awareness in East Africa (Kenya, Tanzania, and Uganda) for several years now.
Please visit the campaign's website to show your support to the Ivory Belongs to Elephants Campaign and help save our Elephants and Rhinos.