Dear blog readers,
We hope you have all been well. Today the Green Ranger Safaris team would like to focus on some special and beautiful people at the Joy Valley Children's Home.
Young orphans sing us a welcoming song
About the Children's Home
Joy Valley Children's Home was founded in 2005 by Pastor Jared Otieno Ogutu and his wife, and other members of the community volunteer by helping them run the day to day activities of the home.
Joy Valley gives shelter to the homeless, education to the less fortunate, and spiritual nourishment to all. It is, therefore, a home, a school, and a Church – all-in-one.
The awesome Joy Valley kids
Pastor Jared, a born-again Christian aged 43 who runs the home has had a difficult life physically, mentally and emotionally. He lost his arm and suffered severe burns earlier in his life. This bad fortune led him into a life of robbery, alcoholism and eventually living life as a street boy. Abandoning his wife and children. However, his life turned around after the death of his father. When he got a calling from God to serve Him by comforting the wounded and broken-hearted. Also, giving hope to the hopeless, letting them know from his own testimony, what God can do for them if they depend on Him wholeheartedly.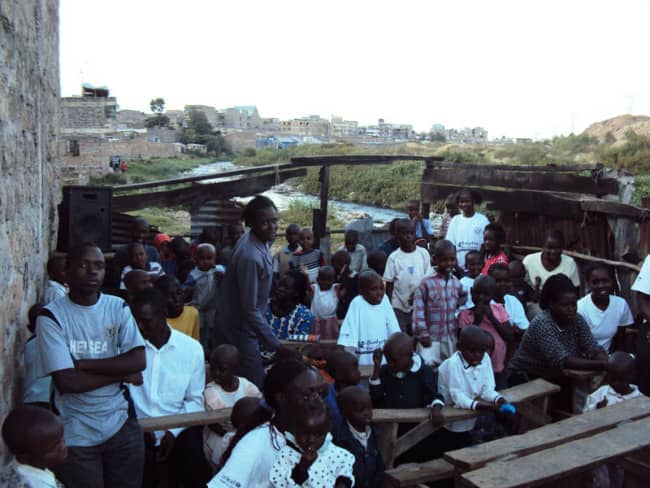 The kids with some of the volunteers
The land on which he built the home was donated by the Area Chief, and a friend built a self-contained room for him on the premises. Joy Valley Children's Home was born soon after with six orphans on 30th March 2005. The home now has about 100 orphans living within the home. Just over 200-day scholars, totaling about 300 – 350 children.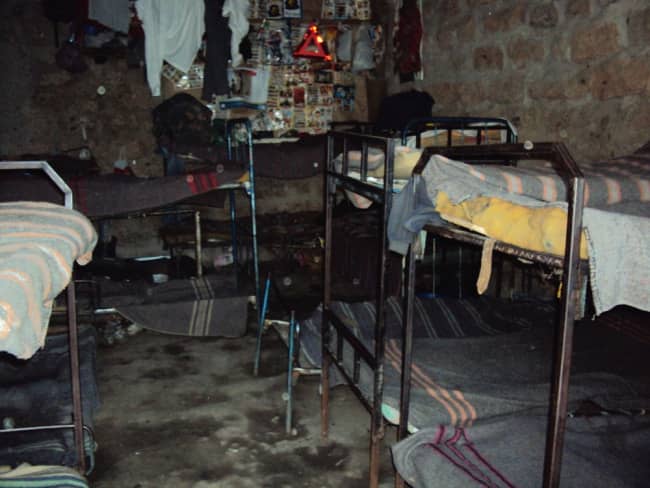 Sleeping Quarters at Joy Valley Children's Home
There are two dormitories for shelter, two incomplete buildings, one for primary school and one for secondary. Also, there is a small room for computer, sewing and hairdressing classes.
Providing bedding and space for the children to sleep is one of the biggest challenges facing Joy Valley. They are also struggling to provide decent quality education for the kids.
We were so fortunate to pay a visit to this home. As it helped us realize just how much we are blessed. Some of the kids at the home have nutritional issues. And we can all help if we each donate just a little. When you visit the home, you realize how the little you donate can go a long way in improving the kids' lives… Even just a donation of a blanket will keep a child warm during the night.
If you want to help the home and you live within Kenya, you can make an MPesa donation to Pastor Jared on +254 711 269179. Or you can give him a call and find out how to get to the school, and donate your old clothes or textbooks. You could also buy them food – a sack of beans and maize can sustain them for a few days and does not cost too much.
If you are outside Kenya, you can donate by visiting this link… Your donation will go a long way…
Let us help whenever and however we can, because what is the point of having so much if you cannot share it with others?
By the way, if you have any examples or ideas regarding how to help the home be self-sustainable, please send us an email here, or leave us your comments below this post. Some of the kids may have talents we have not thought to exploit. We would love to hear your ideas…
Thanks, guys… and have a blessed Sunday.