Hello everyone? The Green Ranger Safaris team hopes your year is coming along great so far. This year we hope to continue our adventures and increase our efforts towards community development. Starting with Magadi.
Our first adventure this year took us and a small group of wonderful people to Magadi, which is a small town in southern Kenya, close to Tanzania's Lake Natron. Magadi is home to Lake Magadi, which is the southernmost lake in the Kenyan Rift Valley.
Magadi Tour
Flamingo – Lake Magadi
Magadi town is one of the cleanest towns in East Africa. Despite its VERY hot climate, has a good number of wildlife species including buffalo, wildebeest, various other small antelopes as well as a large number of bird species.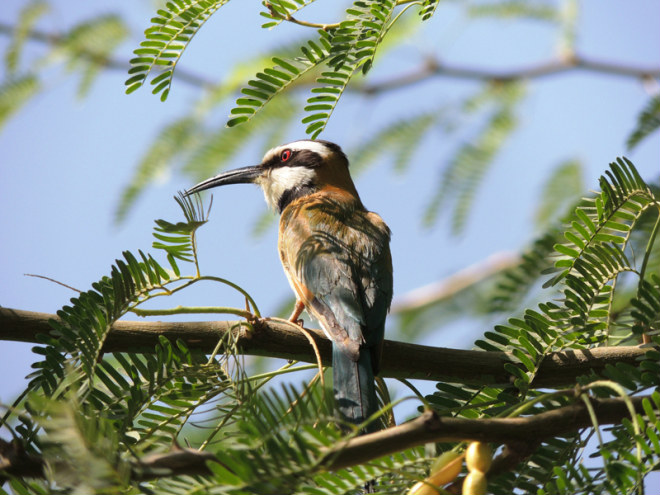 A beautiful White Throated Bee Eater
The greatest attraction in this town, however, has to be Lake Magadi, which is a saline, alkaline lake, approximately 100 square kilometers in size. Unfortunately, only the tiny Cichlid Alcolapia grahami fish, can survive here. Luckily, we managed to spot in some of the hot spring pools around the shoreline.
Can you spot the fish?
The lake also seems to attract a good number of Pelicans and is also home to the largest number of Black Smith plovers I have seen gathered in one area…
A Black Smith Plover going about its business at the lake
There were many other birds we spotted in the area, but these, you must visit and see for yourself. It is quite the experience. We also spotted some impala, gazelles, and dik-dik.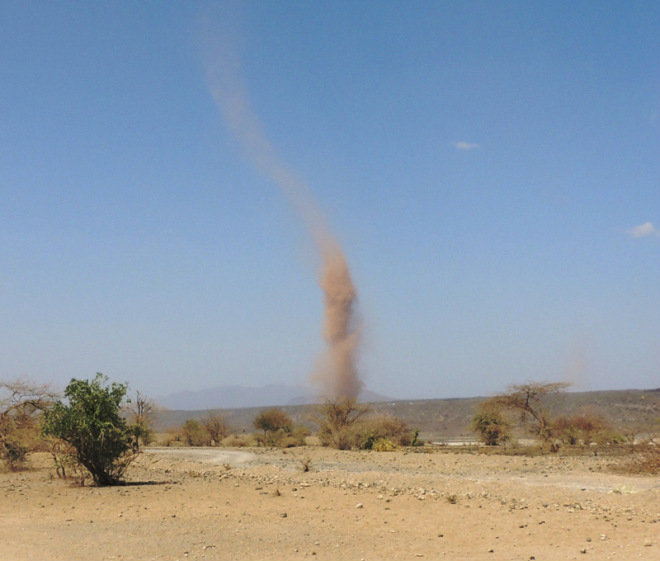 A huge whirlwind… we spotted many of these.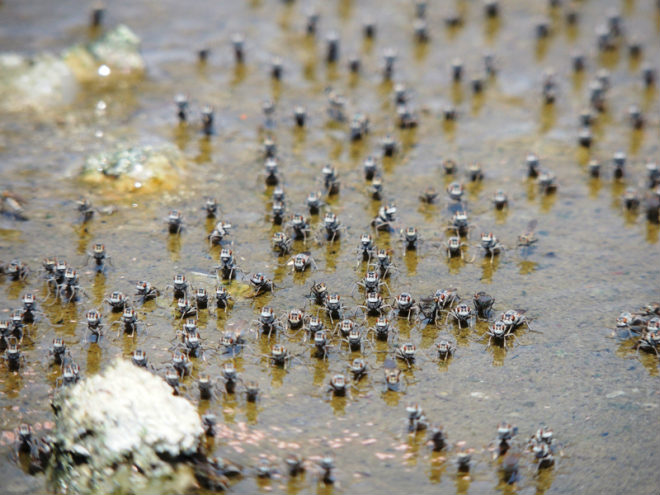 Some kind of flies on the surface of the water. Creepy how they were all watching me as I took this photo… yikes!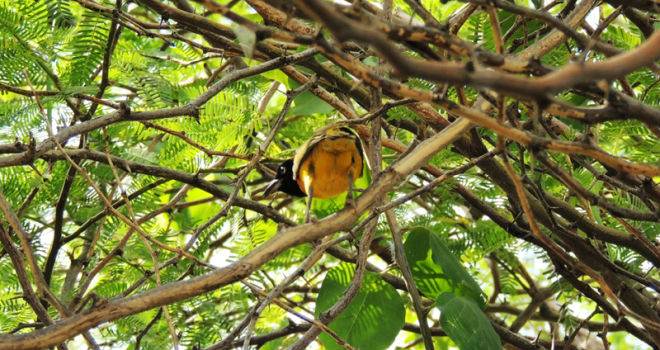 A Black Headed Weaver Bird showing us its best side…
On our way back to Nairobi, we stopped over for a swim and some food at Olepolos. A popular stop for Nyama Choma (roast meat).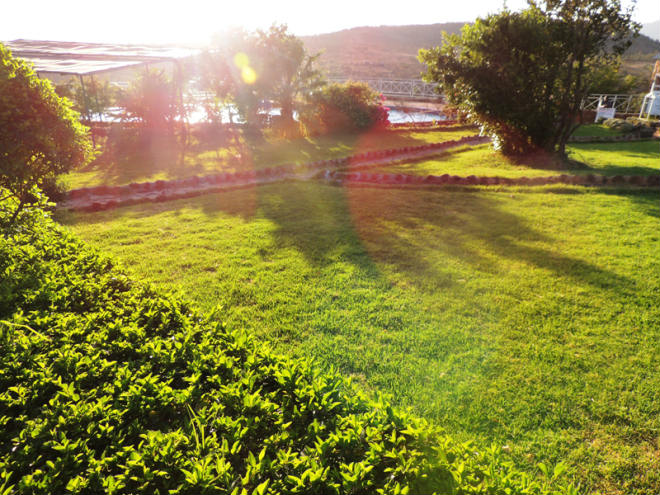 Beautiful green space by the pool
We were able to enjoy the view of the beautiful sunset, as we had our Nyama Choma.
Wow…
Conclusion
In conclusion, that was a Saturday well spent. Despite the long rough road to get to and from Magadi, and the extreme heat and dust we endured – it was fun. We just have to remember to carry a hat/cap and plenty of water next time.
Hope you enjoyed the photos 🙂