Dear fellow nature lovers. This year, like all other years, has seen the Green Ranger Safaris team travel to various parts of this beautiful country we call Kenya. Today, we shall be at the spectacular Amboseli.
Spectacular Amboseli
Amboseli is one of those places and it always delivers because there's always so much to see. From the Elephants to the beautiful view of Mt. Kilimanjaro, Amboseli sure is a wonderful place to visit. This time around the team went visiting for a single night but boy did we see a lot.
Our journey from Nairobi begun at around 10.00 a.m. Amboseli is about 3 hours drive from Nairobi, but we took our time on the read and arrived at around 2.00 pm. We chose to stay at the lovely and nature-friendly Kibo Safari Camp, which I must say has a very accommodating and friendly staff. The food was quite awesome as well, and the staff really make you feel at home. After an hour or so of settling into our tents and having a scrumptious lunch, we headed for a game drive… And what a drive it was…
Visualization
We spotted these Weaver Birds at the entrance to the park taking turns drinking water from the tap in a civilized manner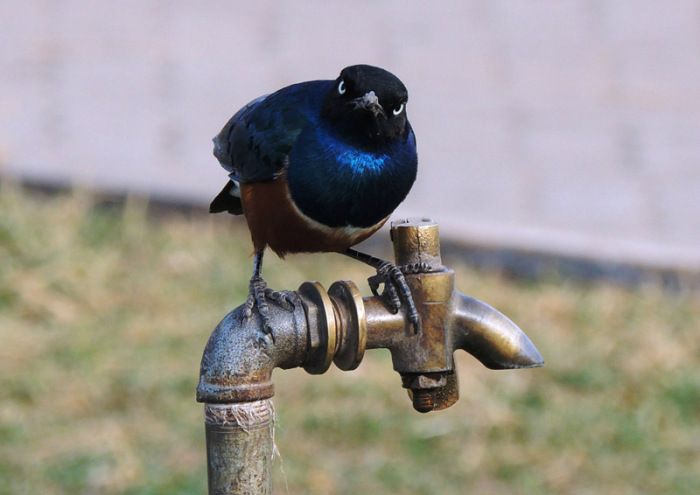 The Weavers were soon chased away by the owner of the tap – this fierce looking Superb Starling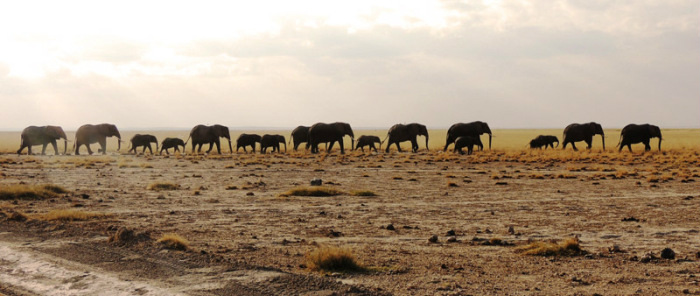 Soon after we got through the park gate, we had to stop and wait for this beautiful Elephant family to cross the road… We were not complaining though
We were lucky enough to spot this lone Cheetah staring off into the distance… I bet a hunt took place soon after – too bad we missed it
We spotted a very busy African Jacana going about its business in the marsh… He didn't even have time to pose for a photo
This big guy, however, was very happy to pose for us and with the spectacular backdrop of Mt. Kilimanjaro… It was a wasted pose, however, since our lack of photography skills suddenly became very obvious. Oh! but it was quite a beautiful site 🙂
Even more Elephants…
Journey End
Our drive came to an end after having spotted a large number of herbivores – Impala, Grant's Gazelle, Wildebeest, Buffalo and of course Elephants. We also saw quite a number of birds including African Jacanas, Egyptian Geese, Herons, and Crested Cranes. We retired that evening after a delicious dinner, a birthday party and some song and dance from Maasai Warriors. I really wish they'd sing more songs, I always enjoy them.
Maasai Warriors dancing by the campfire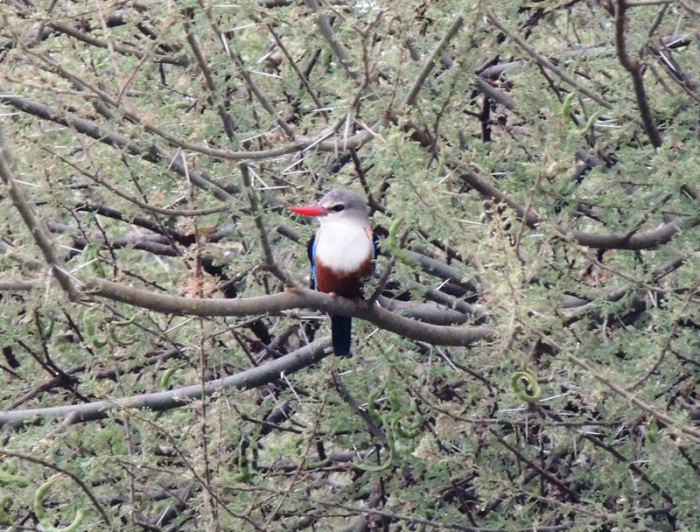 We woke up to this beautiful sighting of a White-breasted Kingfisher
We headed out for an early morning game drive to catch the early risers of the animal world.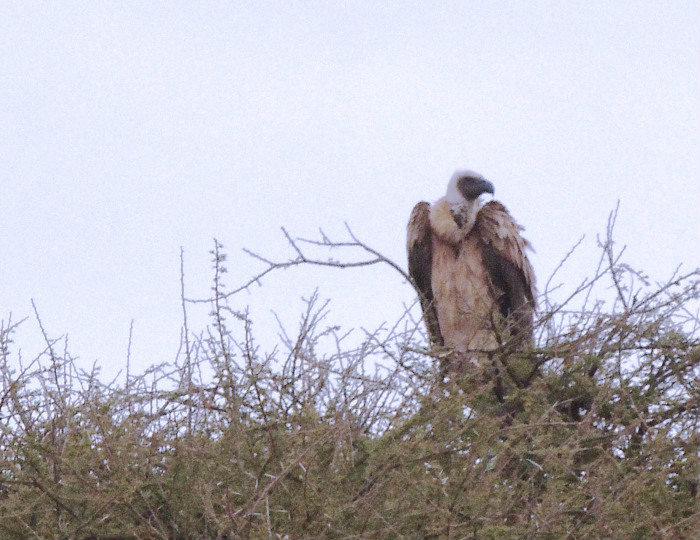 I think we woke this African White-backed vulture from his sleep. You'd think after putting him through that trouble we would take a better photo of him than this. Tsk!
This Blacksmith Plover showed us what getting up early is all about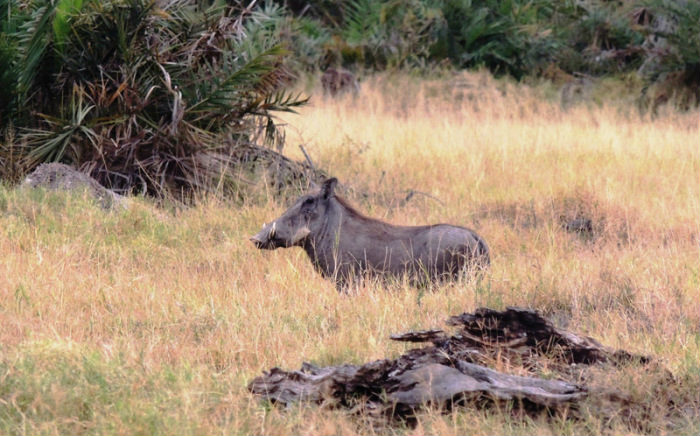 Spotted Mr. Warthog doing his early morning run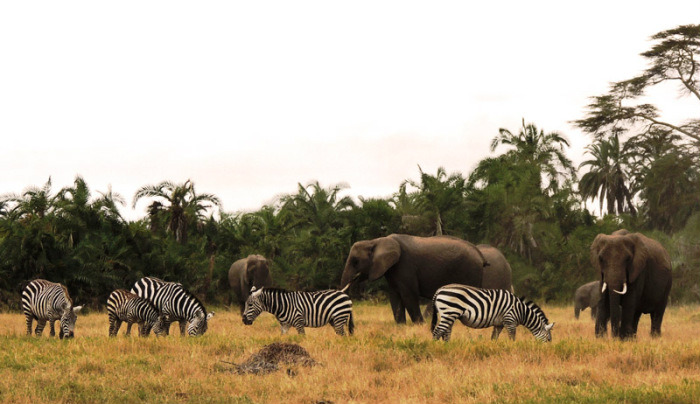 Isn't it just wonderful to see different kinds of animals grazing together in peace and harmony?
This Ostrich couple made our morning drive. The male (with black colored feathers) was copying the female's every move… Made for quite some interesting video footage 🙂 very cute
In Conclusion
All in all, it was really a wonderful trip and we were sad to head back to the hustle and bustle of city life in Nairobi. At least we were relaxed enough after this trip and now ready to take on our work life by the horns.
If you are ever in Nairobi and would like a trip to Amboseli, give us a shout and we will organize one for you. Trust me Amboseli – NEVER disappoints 🙂
Until next time – have an adventurous week ahead 🙂
Cheers!